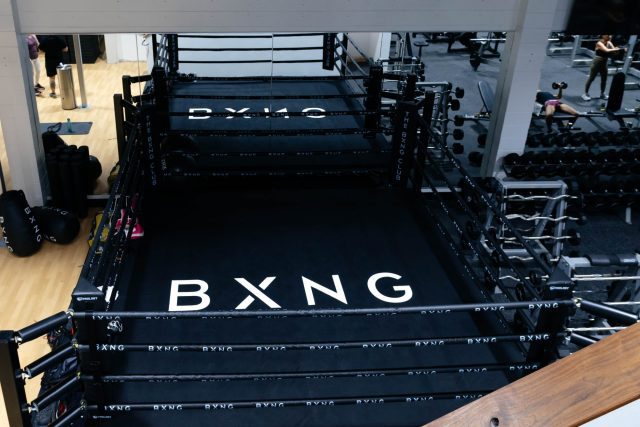 History of The BXNG Club
The BXNG Club (BXNG) is founded on the belief that combat sports can be a fun, effective, and long-lasting foundation for fitness and health. With top fight and fitness talent, BXNG honed on an authentic and exhilarating fitness experience that includes boxing, kickboxing, Muay Thai, Jiu Jitsu, MMA, High-Intensity Interval Training, strength training, yoga, indoor cycling. Expertise in combat sports, fitness, and lifestyle.
BXNG Mentality
The BXNG Club mentality is the energetic yet welcoming pulse – always focused on hard work, community, and unmatched energy. Our commitment to members is reflected in everything we do – class structure, facility design, equipment, instruction, events, and experience. It's the pursuit of excellence, style and expecting more.
Frequently Asked Questions
Of course. Please call any of our locations for more information on pricing.
Absolutely! All of our Power Boxing and Power Kickboxing classes are non-contact and take place on our punching bags. Before your first class, you will receive a brief demonstration from our staff on proper technique and form, which will give you all the tools and knowledge you need to make your way through the class. As always, work at your own pace and take breaks as needed.
We will provide you with a pair of gloves and wraps for your first session with us. After that, you are required to bring your own for each class. If you need to borrow some after your first class, a $10 fee for gloves and $5 wraps for each will be charged. You can also purchase gloves in club!
Thank you so much for recommending BXNG! We rely heavily on word-of-mouth referrals and sincerely appreciate your recommendation. As part of our Referral Rewards Program, if one of our members recommends someone and the person who was recommended joins our gym, we will add either 1 personal training session or 1 month's membership to your account. The choice is yours. Just make sure your friend or family member places your name on their form when they sign up.
Yes, our freeze policy allows you to temporarily suspend your membership for a fee of $29 per month paid in advance. Please visit the club or email us at
[email protected]
to fill out our freeze form
See You In Class!
Be prepared – you may become addicted. Break in your gloves and break a sweat with a BXNG class of your choice.